World of Sound
Exhibition Design
Permanent interactive exhibition exploring physics of the sound.
Discipline: Exhibition Design
Producer: llija M. Kolarac Endowment
Location: Mezzanine in front of the Concert Hall of the llija M. Kolarac Endowment
Authors: Aleksa Bijelović, Milica Maksimović — Petokraka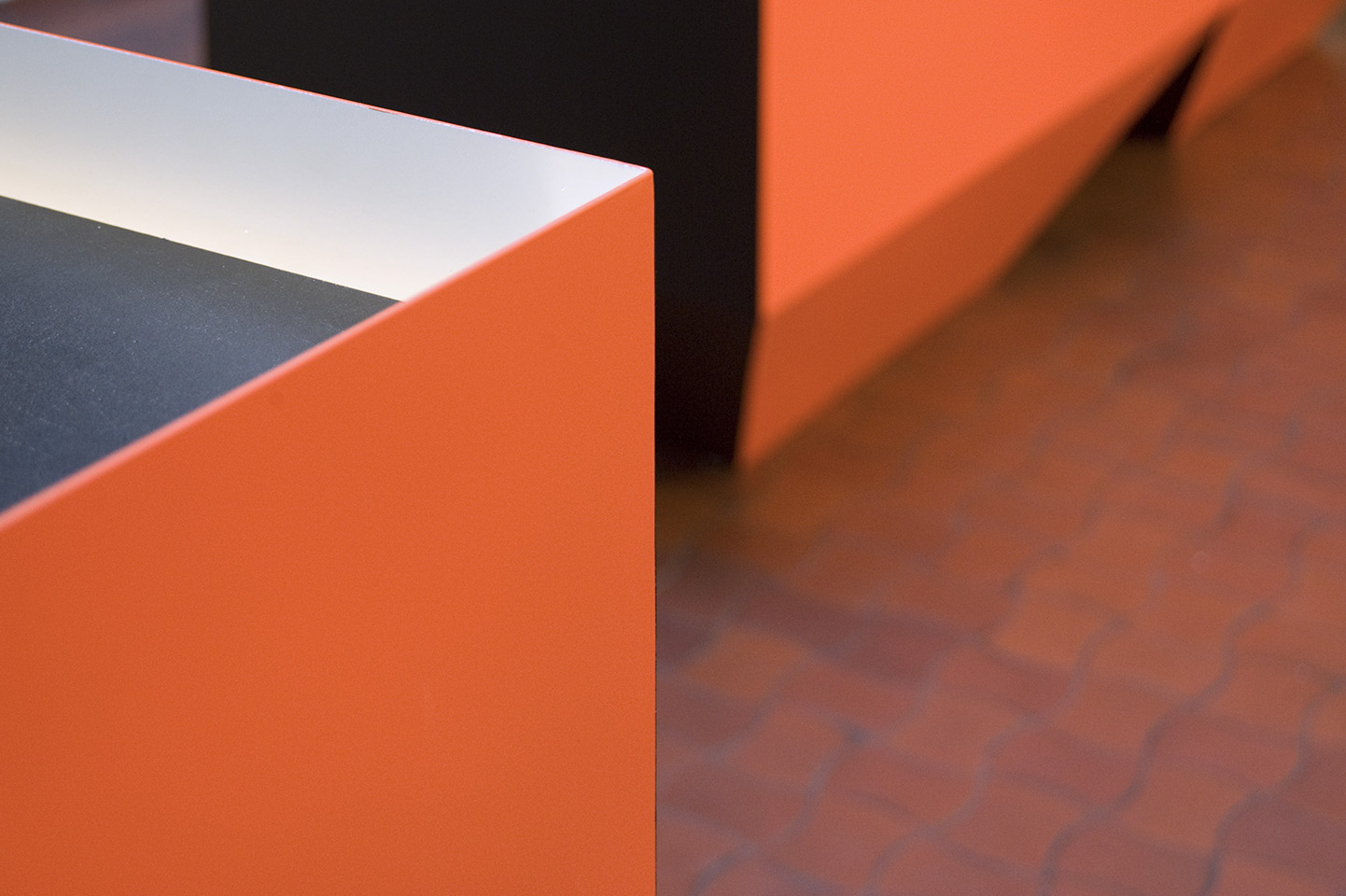 The design of the display boxes, the modules, was created as a reflection on the specific architectural language of the Concert Hall.

The modules are developed in a 25x25 cm grid system and each is different from another forming voluminous presence.