1/2
Ultras Pop-up
Spatial Design

Client: FK Crvena Zvezda, Belgrade
Authors: Aleksa Bijelović, Milica Maksimović — Petokraka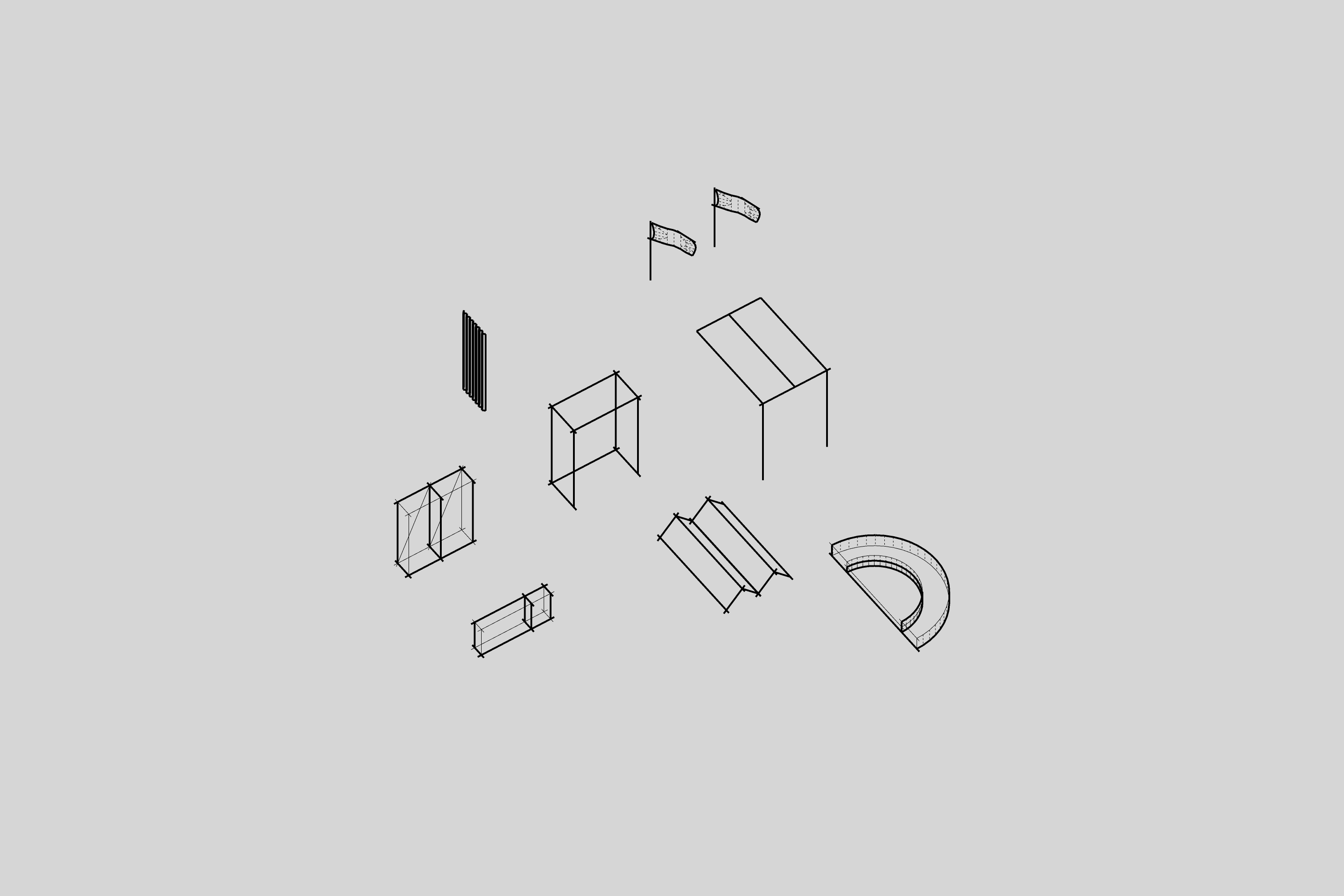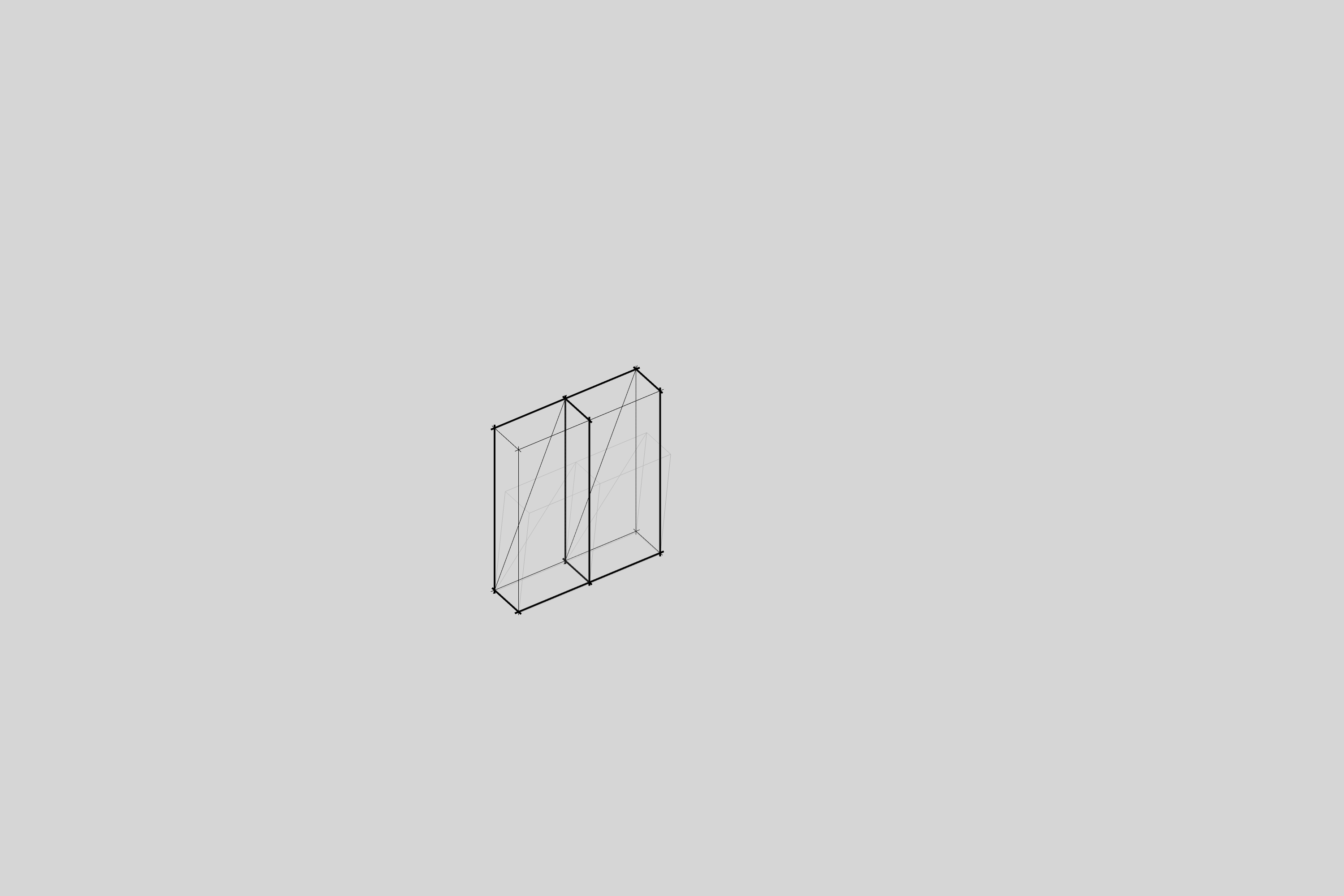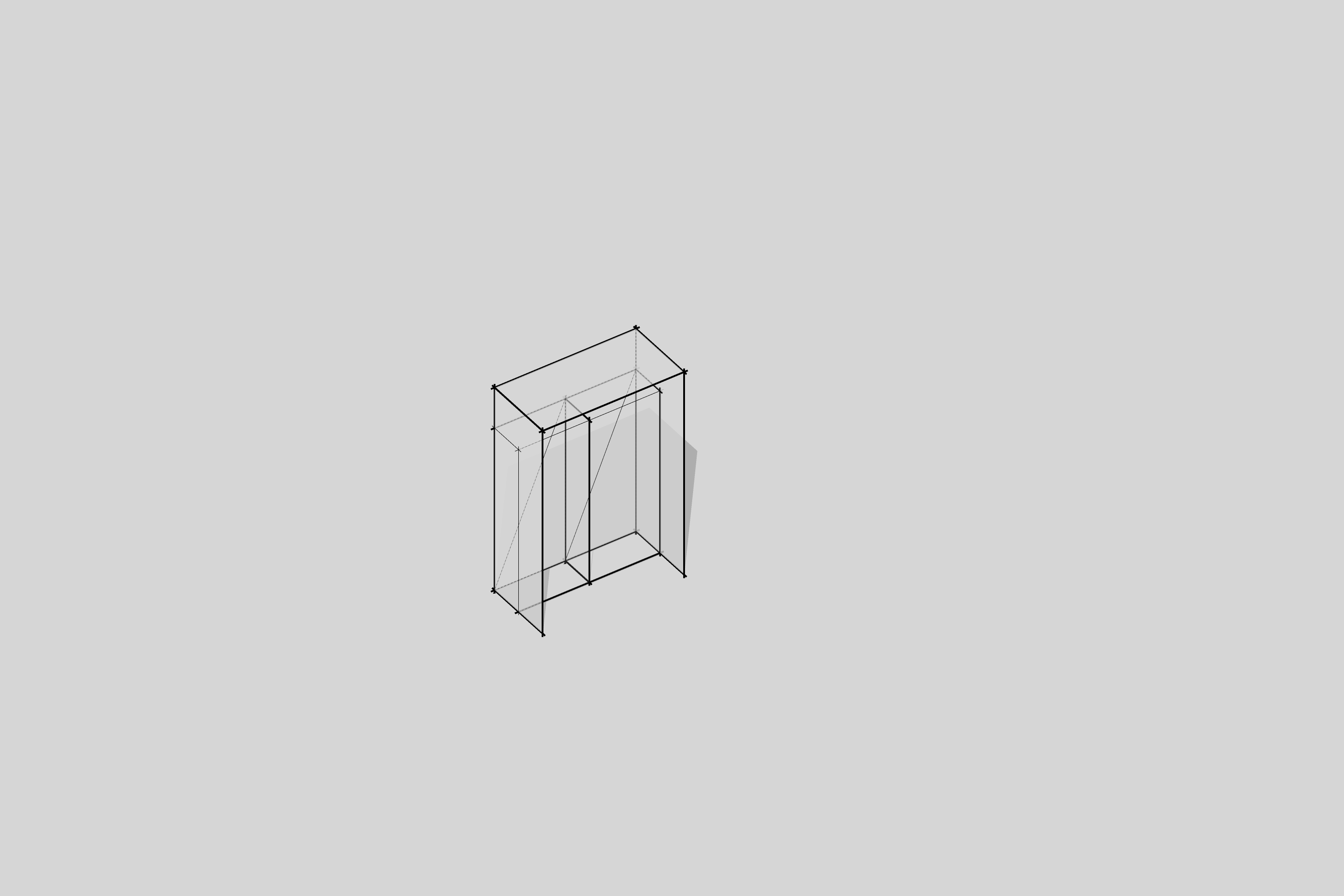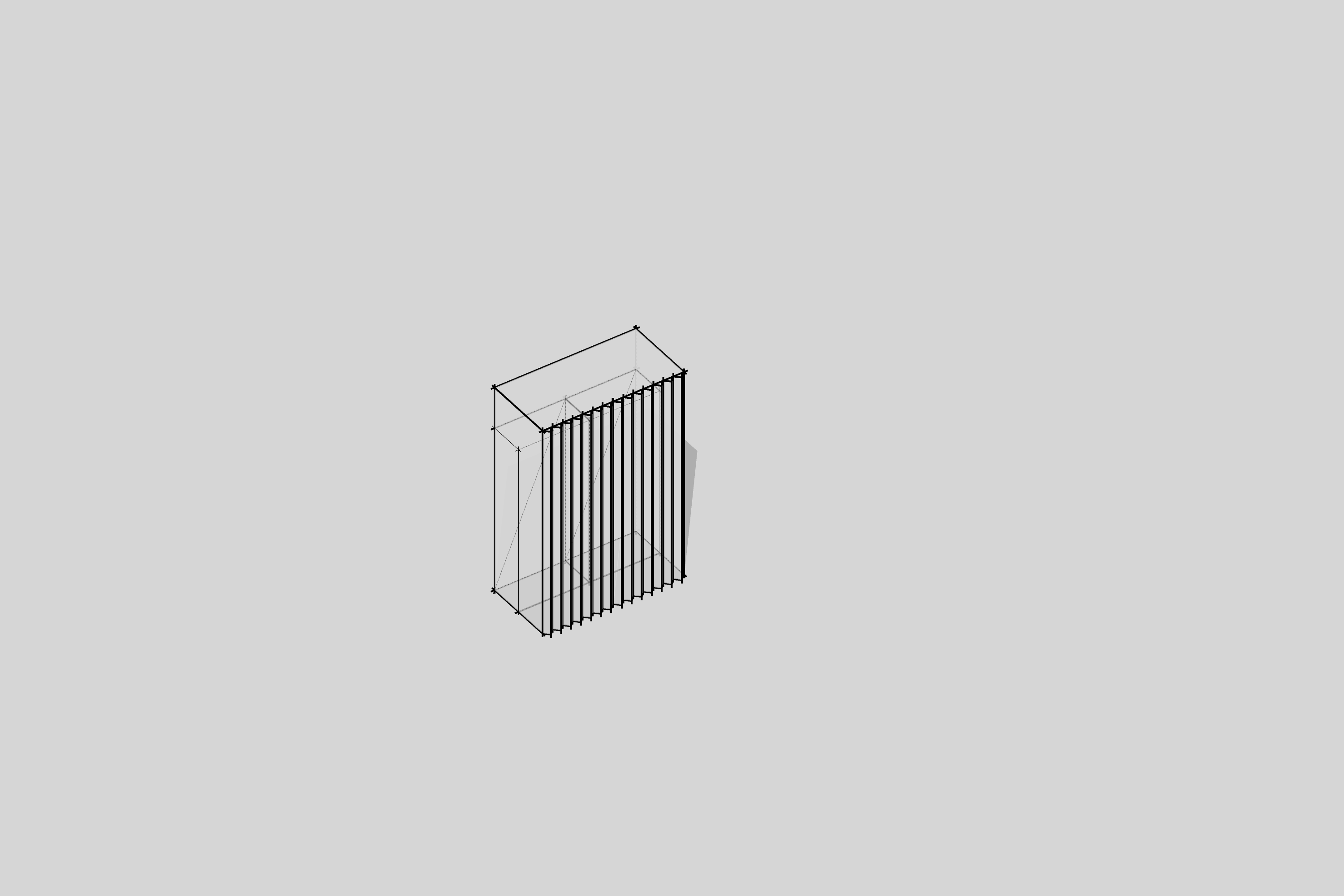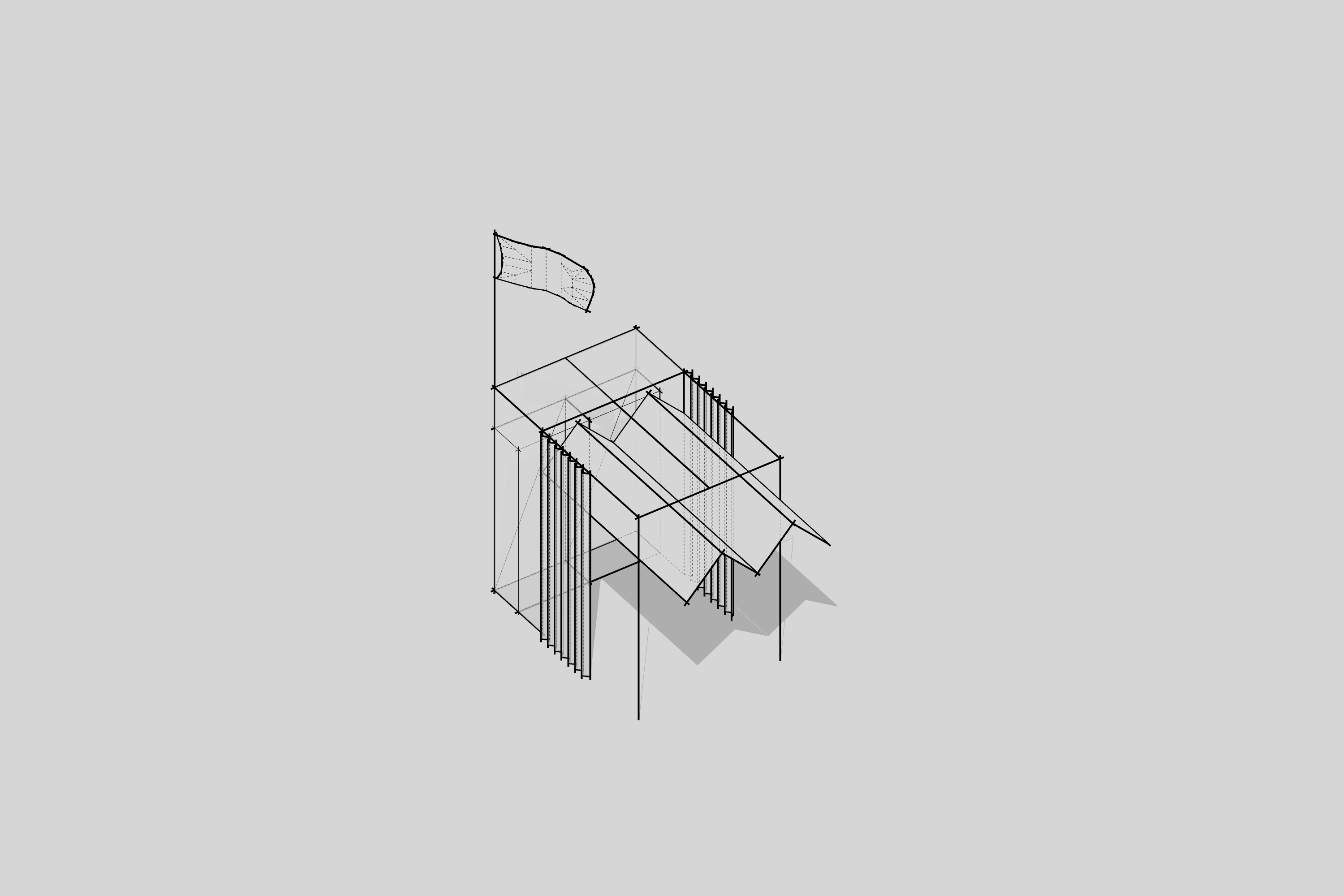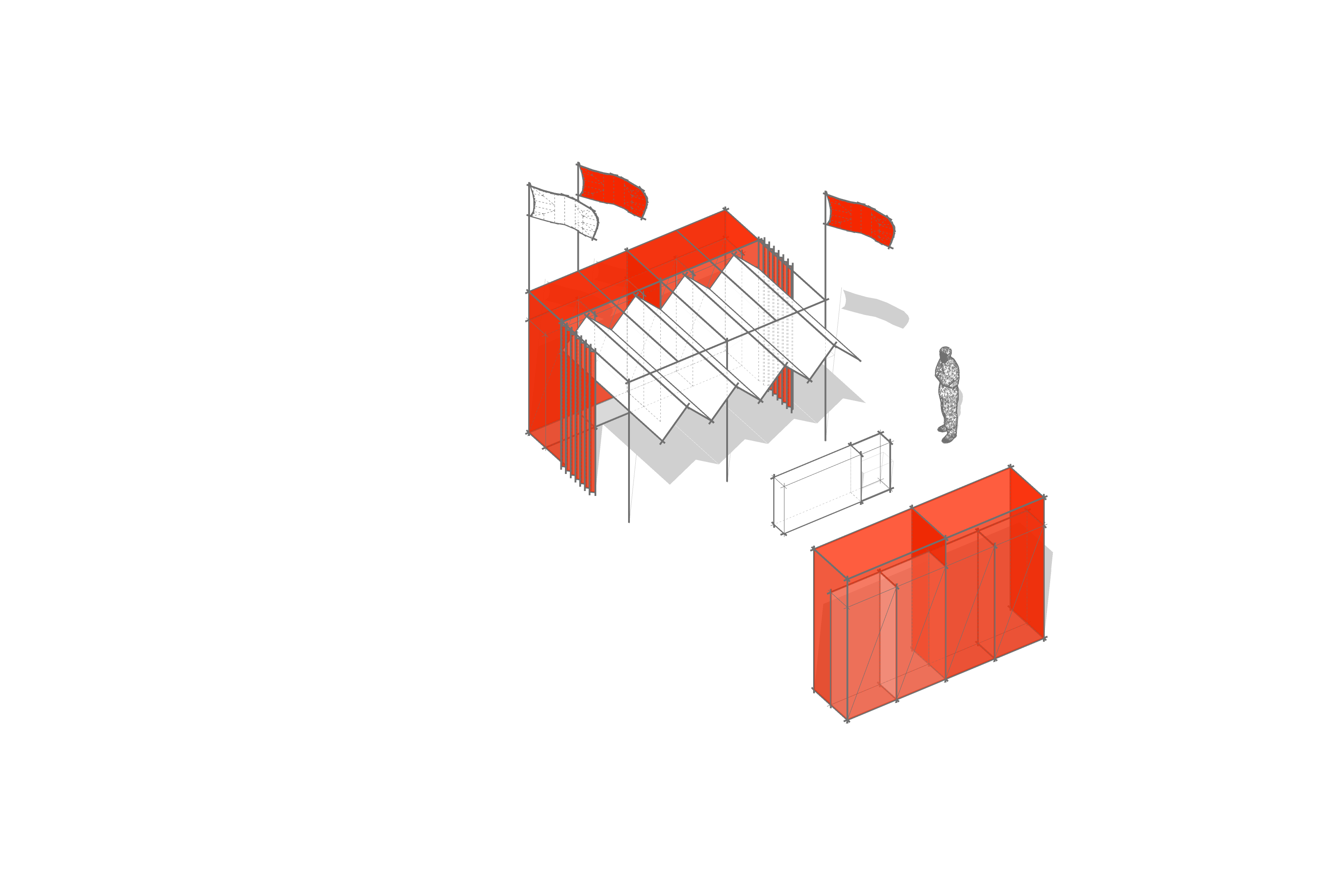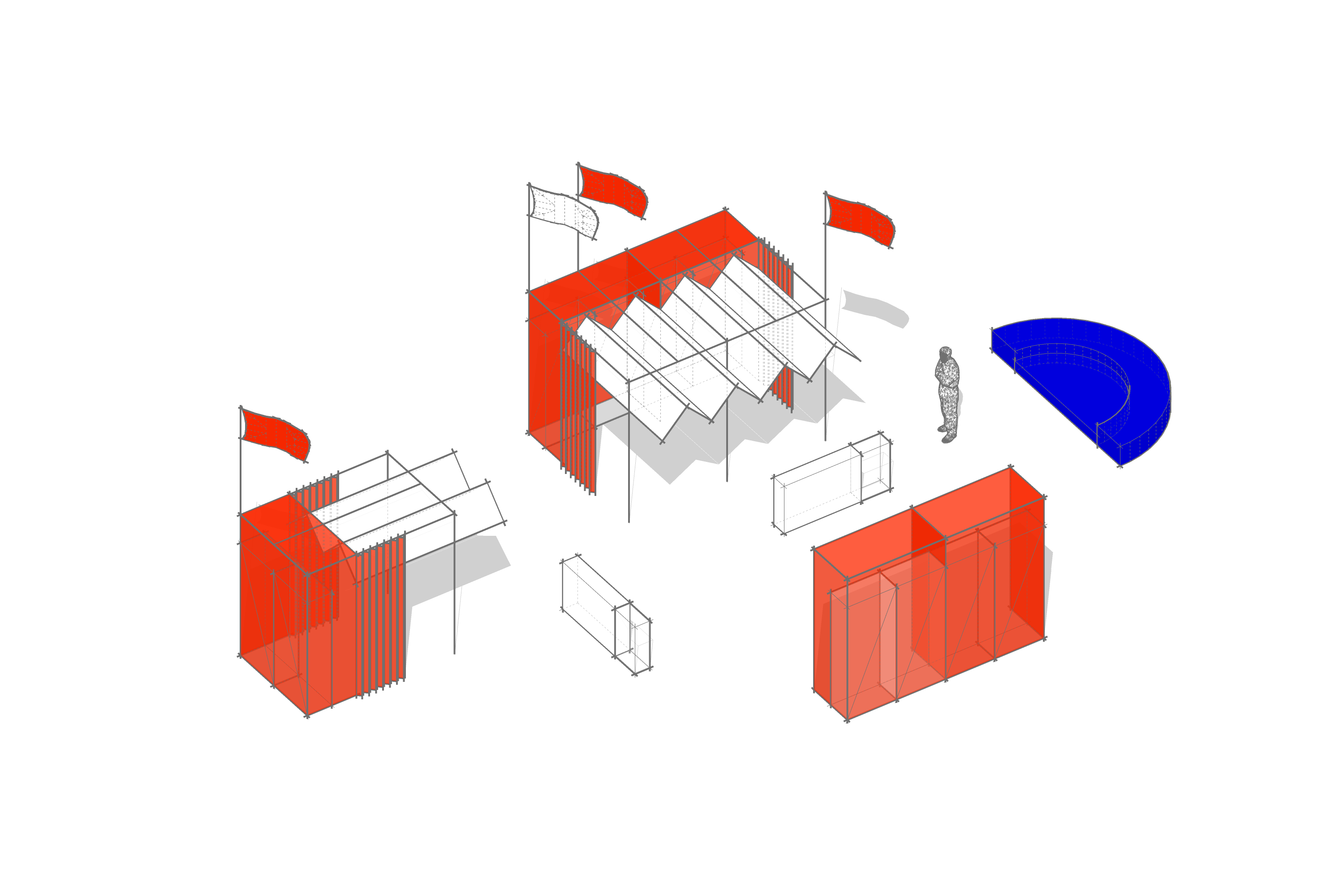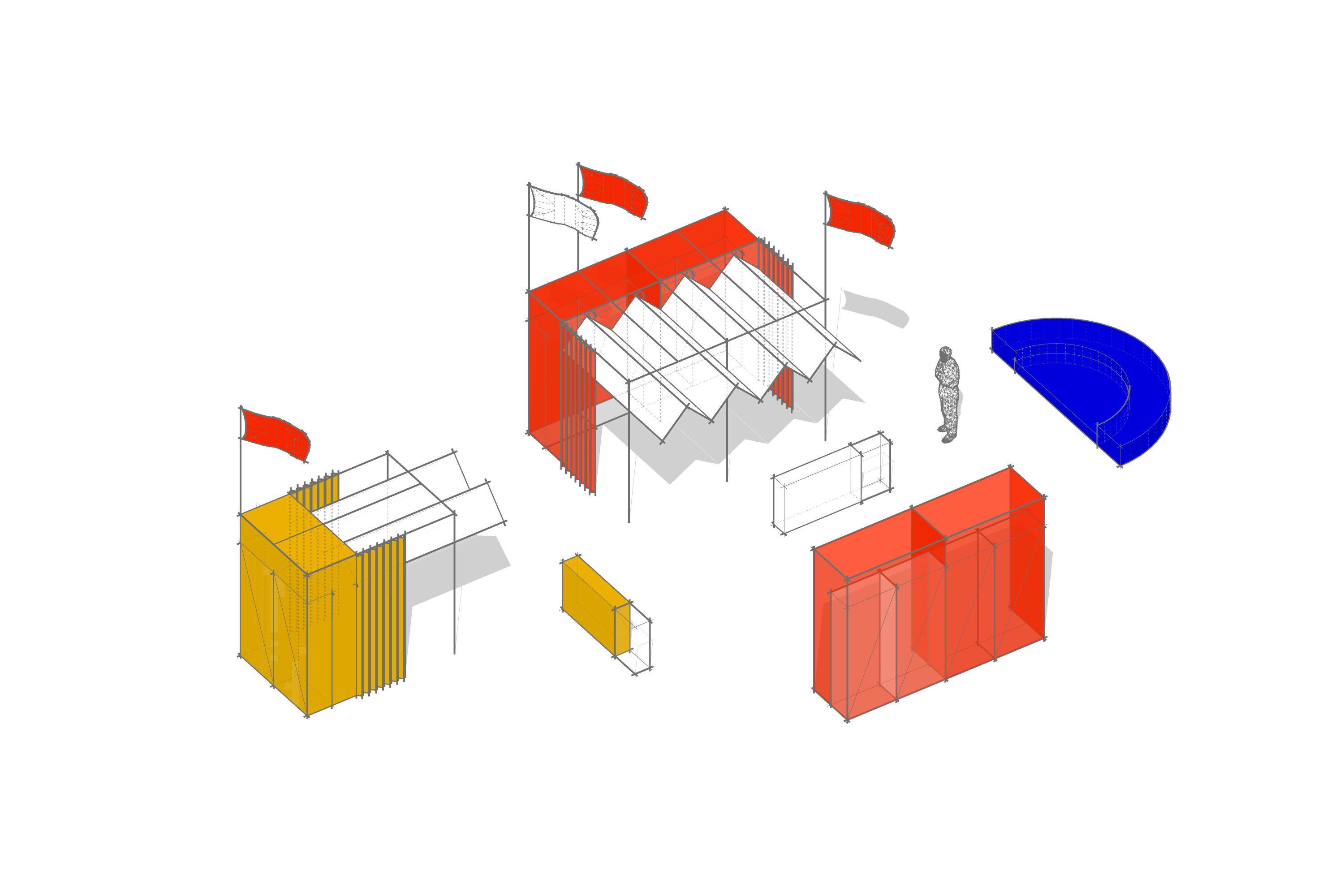 By embracing the terrace culture of the ultras, the intent is to create specific situations using object follies made to adjust to the context. Symbolic visual cues act as stimuli where the spatial design employs structural flexibility to experiment with the high social density in a public space. Light modular structures develop into adjustable pop-up environments composing functional clusters by replication. Short activity bursts are to shape their temporary existence.
Rather than exclusively focusing on different spatial setups, the upgraded concept of flexibility envisages a change of ambience through symbolic gestures creating an open-ended place. These gestures are meant to be subtle yet clear in their appearance.
FK Crvena Zvezda won the Serbian championship for the 6th consecutive year in 2023, leading the nation in the total of 34 championship titles, an all-time record in Serbia.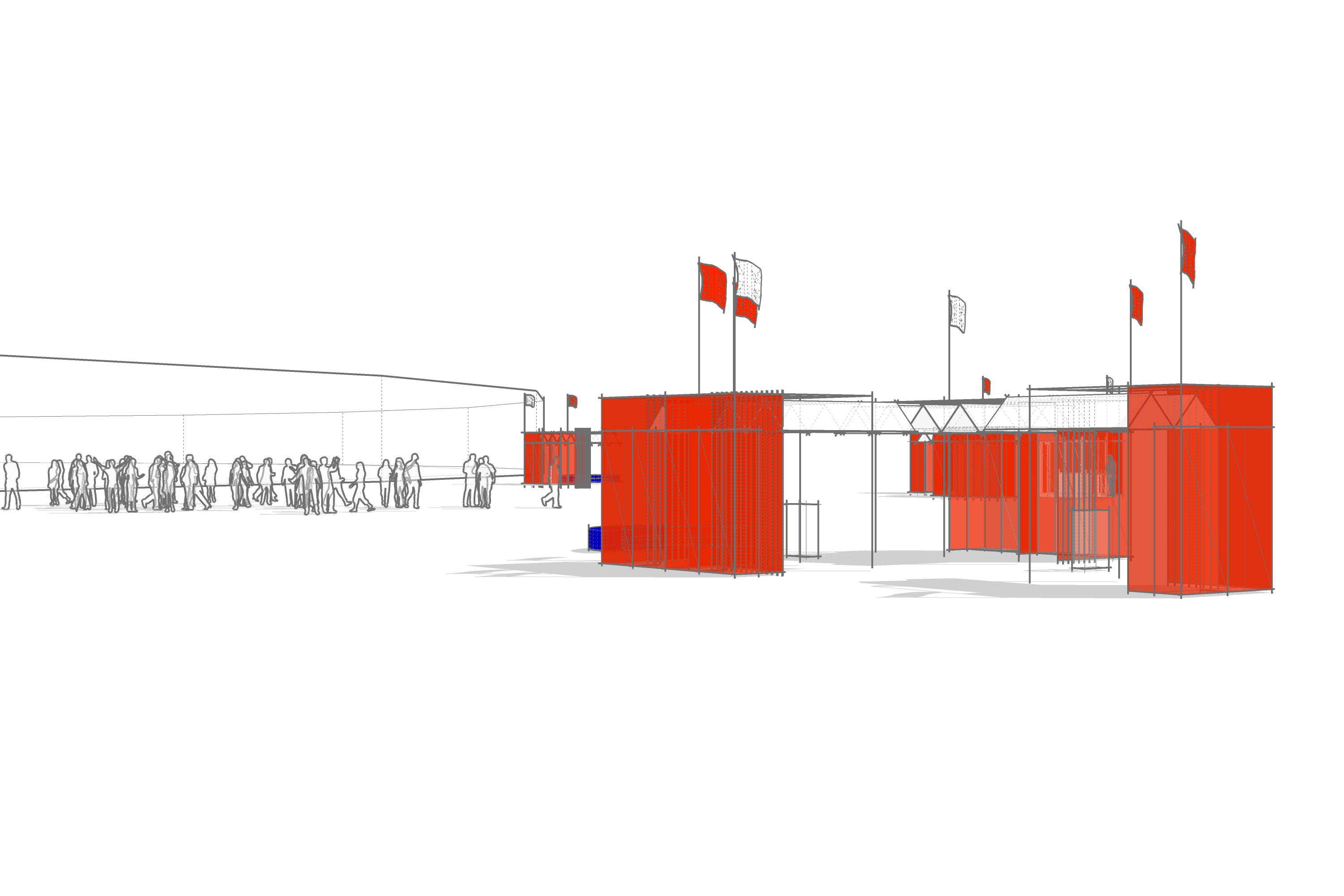 2/2