Iris Bloss
Wellbeing Design
Iris Bloss is a collaboration project with the founding
members, practitioners of eastern philosophies.
Type: Interior Design, Object Design
Location: Belgrade, Serbia
Authors: Aleksa Bijelović, Milica Maksimović — Petokraka
Could one edit and create a physical space
to achieve a state of mind? An open place for
learning. A place of peace, strength and form.

Moved by nature and the cycle of rebirth and
existence.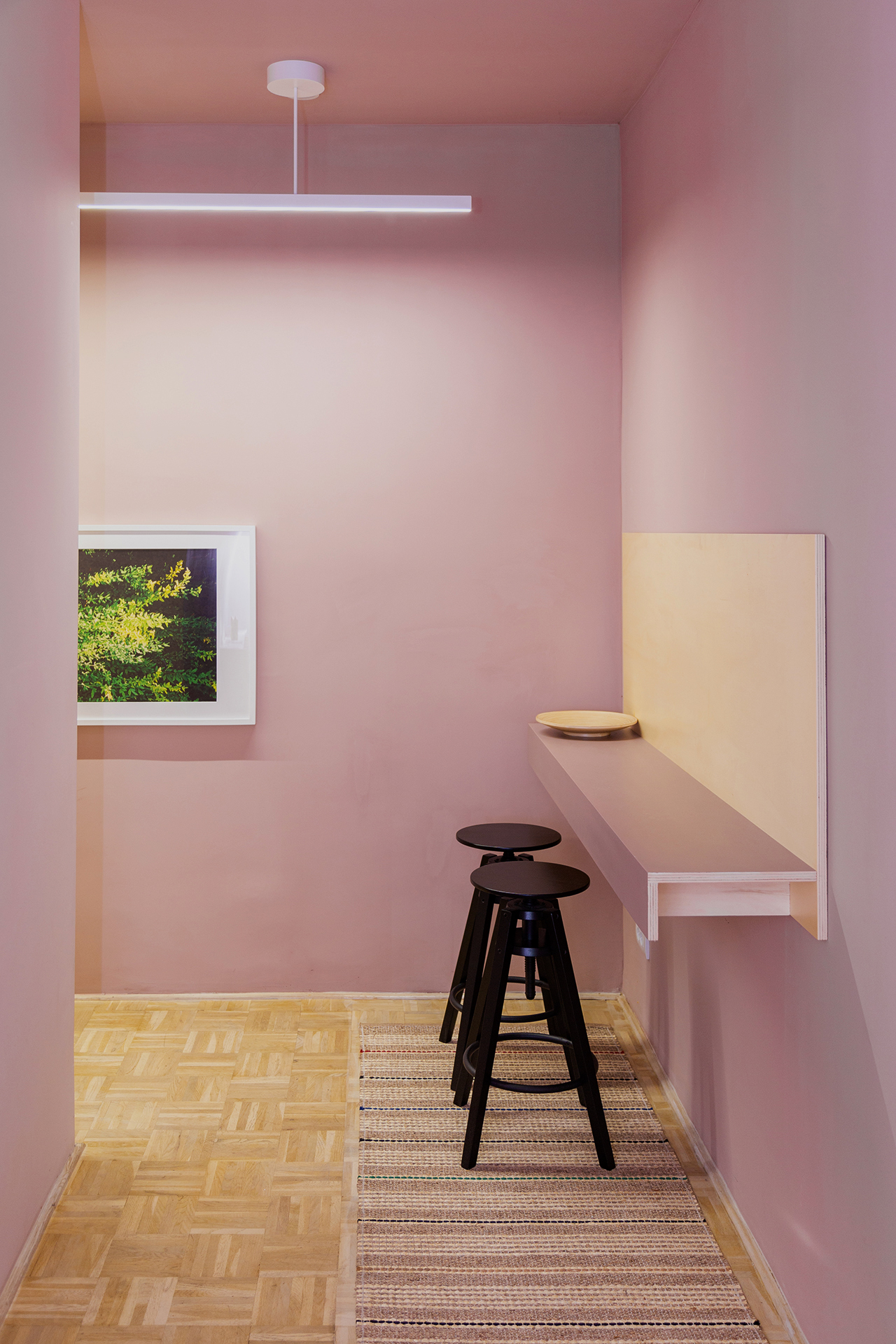 Designing for wellbeing rather than hospitality involves a careful consideration of spaces for being together — the lounge, or spaces for solidarity — the reflection room.